Hey! I am so excited to be sharing over here on Stacy's blog today. I have had the pleasure of meeting Stacy at not one, but TWO, blogger conferences. I remember the first one I was just a shy new-ish blogger, and our mutual friend Cami invited me over to their room to hang out. My first impression of Stacy was that she is HILARIOUS.
I was laughing so hard I was crying. Not sure I even said much. I just sat there laughing!
Stacy is the type of lady that can do just about anything, build stuff, decorate, DIY anything, garden and preserve the harvest. She is one go-getter! The makeover she recently did in her boys' room made me wish I knew how to wield a hammer.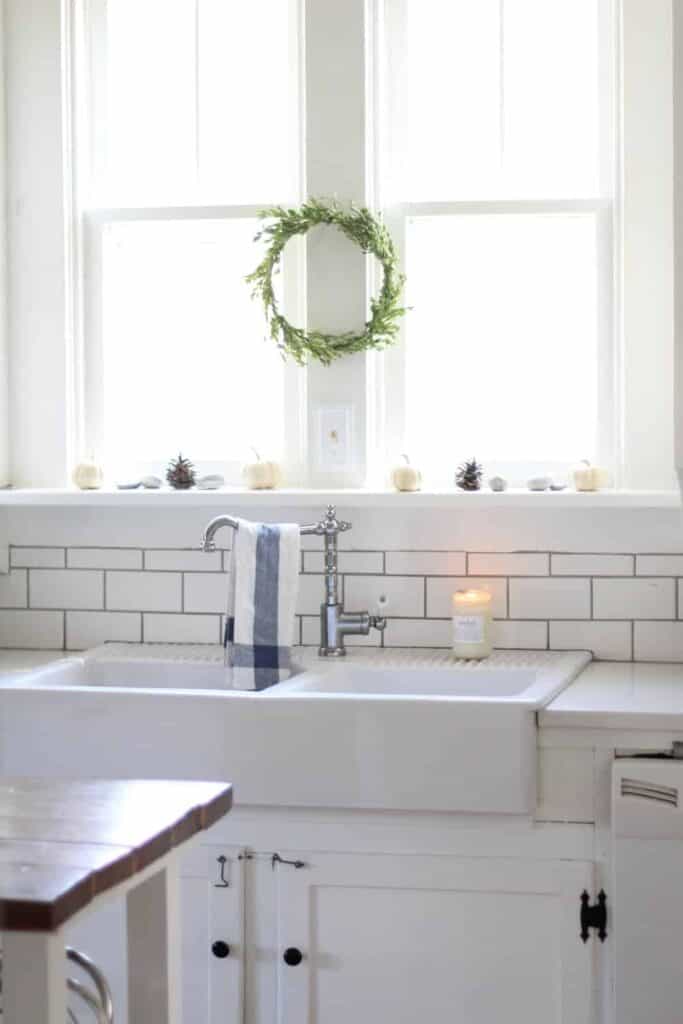 My name is Lisa and I am a blogger over at Farmhouse on Boone. I am a mother of 5, Missouri girl and simple lifestyle enthusiast.
I share similar things over on my blog...food from scratch, natural living and a handmade home. I've always loved DIY and creative things.
Sewing Projects
I especially love to sew. If you are a beginner I have simple projects like this Linen and Ruffle Throw Blanket (perfect for fall!) or these Simple Grain Sack and Ticking Stripe Pillow Covers.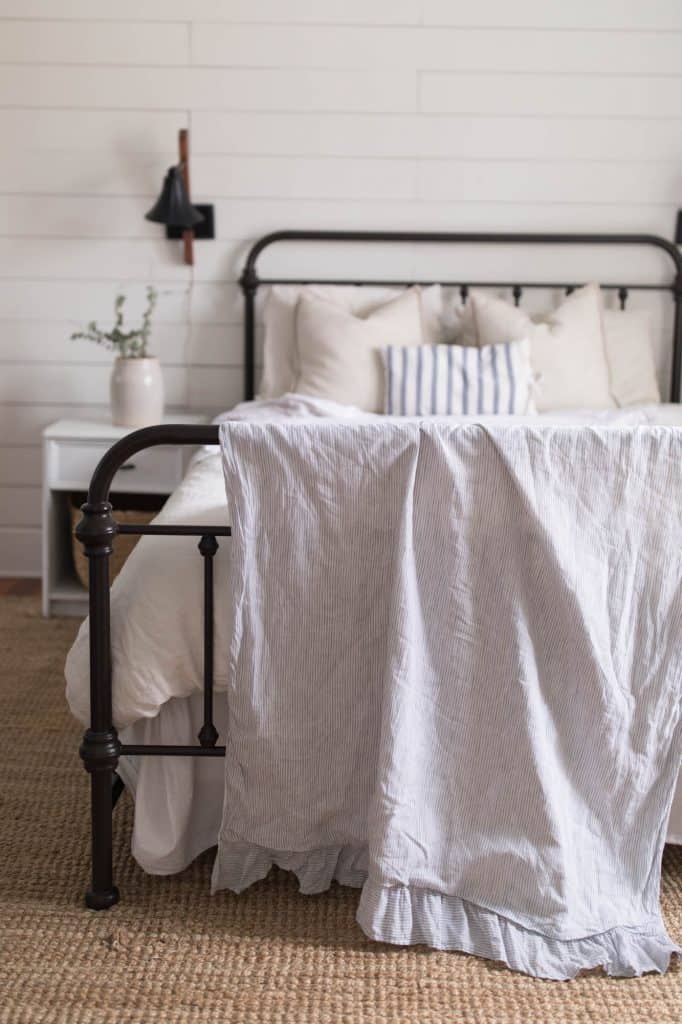 For the more experienced sewists, I have tutorials like: How to Sew a Slipcover for a Wingback Chair and this Simple DIY Fall Dress.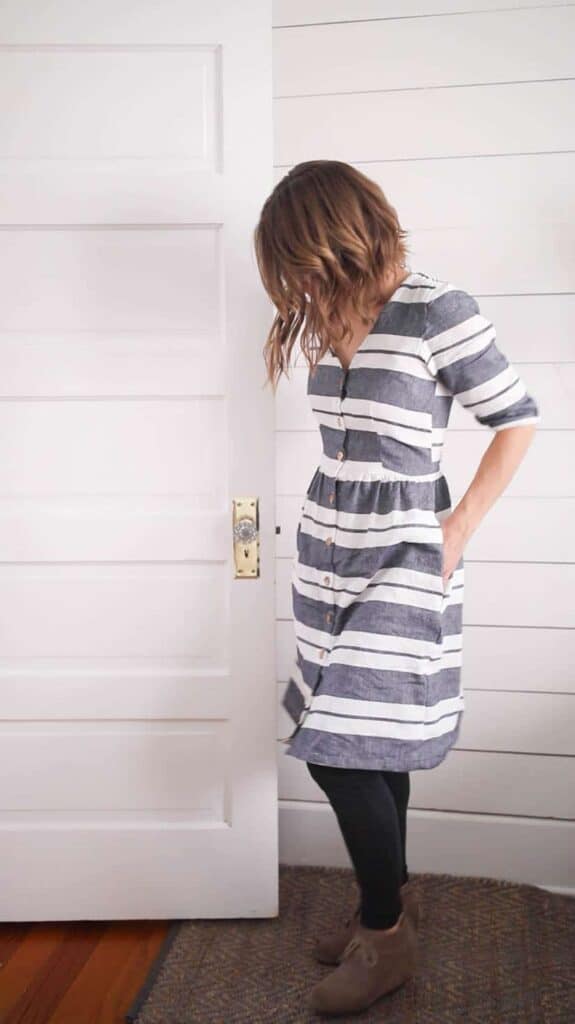 Fermenting Foods
I am huge fan of preparing foods in a traditional way, especially fermentation. It isn't unusual to see two or three things sitting out fermenting on my counter on any given day. Sauerkraut, Milk Kefir and Yogurt are among my favorites!
I also share my love for all things sourdough with recipes for Bread, English Muffins, Pancakes and Tortillas.
I love teaching people that cooking from scratch doesn't have to be complicated. Just a few simple skills can keep your family eating healthy without a fussy meal plan.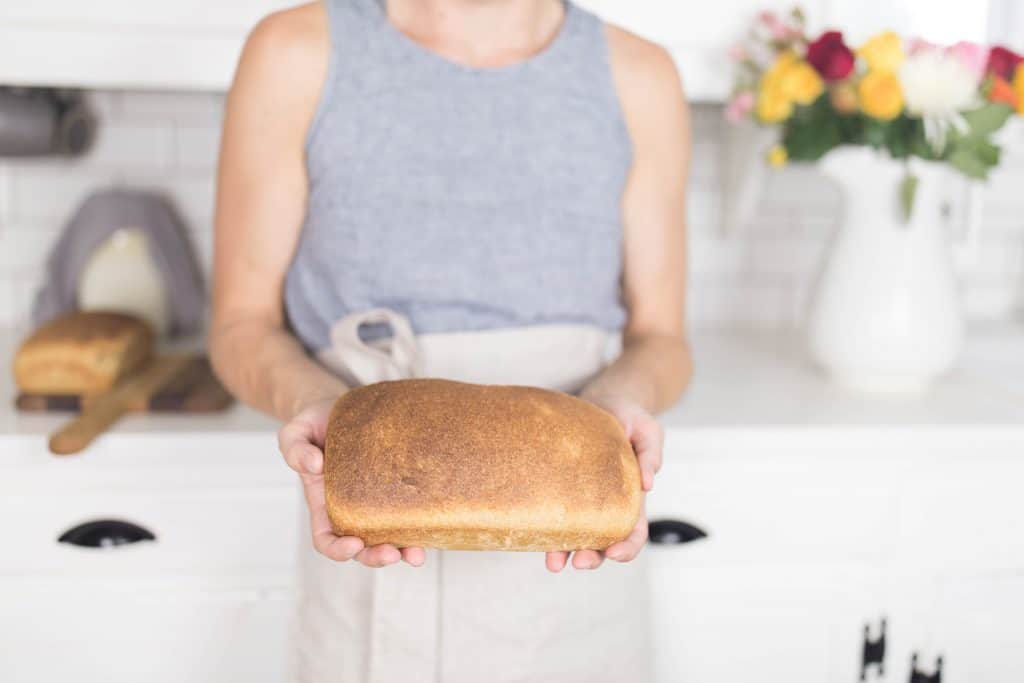 Home Decor
I'm not exactly a design expert, but I love to show how we keep our home cozy and simple through the seasons. I normally tend toward natural and minimal decor, using whatever is seasonally available and swapping out a few pillows/blankets. I'm definitely not one to go out and spend thousands of dollars to decorate my house. Lot's of DIY and using what the good Lord provides in nature. ;)
Here is our Farmhouse Fall Front Porch from last year.
Thank you!
Thank you so much for letting me introduce myself and blog to you today! I hope you will head over to Farmhouse on Boone to follow along with upcoming recipes, DIY projects and videos!