Every week I have such a hard time narrowing it down that sometimes I play a little game. I pick a theme and kind of choose things that I like that fit that theme. This week I decided to choose some of the links that made me smile :)
Shelley from
The House of Smiths
is one talented lady! Before I talk about her room can I just stop for a sec and point out the fact that freakin'
Shelley from House of Smiths
linked up to my party??? That's awesome.  Anyway…..
I love this photo collage and I love the whole room. It made me feel good that I am not the only person who coordinates family picture outfits with the room decor :)
I just want to curl up and read a book in this sunny room!!!
Beverly from Flamingo Toes made these springy ric rac pillows! How fun are these??? I am getting ready to make pillows for my couch but sadly, they will not be as cute as these. Who doesn't love ric rac???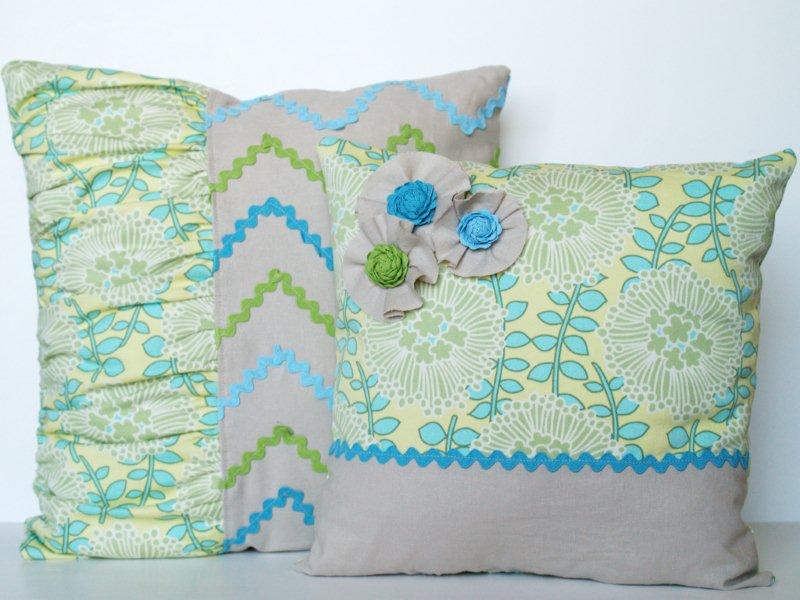 The next 2 posts made me smile because they made me think of my parents.
This dresser from Vivienne at The V Spot is incredible! Especially when you see the before. I think the before wins for the TACKIEST before ever.  This dresser makes me think of my dad. Country music, cowboy hat, old truck and all :) I could totally see this in a Park City ski resort.
Elaine from
Sunny Simple Life
(can I just say the name of her blog alone makes me smile???) decorated this shelf just like my mom would have. I love my mom's house! She collects antiques and she also loves Mary Engelbreite. Elaine combined the two! Go peak at the kitchens that she is using as inspiration…. I kinda like the colors :)