Keep in mind that I wrote this at midnight. And I was starving. And I was using all the self control in the world not to go and eat the homemade strawberry frosting that was calling my name from the fridge. I think that is why the food link ups were speaking to me this week. There were some awesome recipes ladies! All the links were fabulous.
Sweet Little Smoothie linked up this Truffle Cheesecake with raspberry sauce. Mmmmmmm. Chocolate and cheesecake.  Two of my favorite things put together.
The Farm Girl linked up these cookie dough brownies!!! I showed my husband and he literally drooled. We are SO making these :)
Lady Behind the Curtain shared a backyard BBQ. I love the decor! And I love that it is almost BBQ weather here.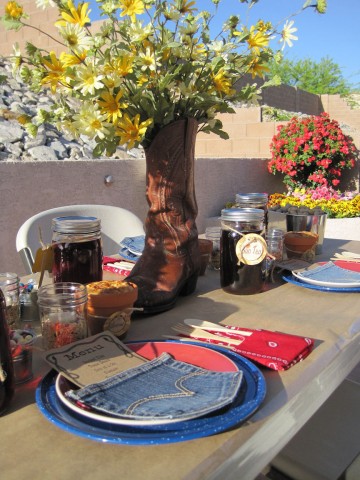 Mummy Maggie showed us her dining room. Food….. dining room. They go together, right? Not only was I hungry when I wrote this but I had just got done working on my own dinging room. I love the colors and I LOVE the light fixture.
Over at Burlap and Lace, she redid her dining room for only $131.00!!! New furniture, new rug, new paint, new everything! You have got to check it out :)
If you were featured, please grab the "I was featured on" button that is on my sidebar. Thanks!!!